Original Daily Cushion™ Orthopedic Seat Pillow
Regular price
$83.00 USD
Sale price
$49.80 USD
Unit price
per
Sale
Sold out
Take care of your back and tailbone
The main cause of the discomfort in the back, hips, and coccyx is the extended period of time spent sitting. Without proper cushioning, the discomfort turns into chronic pain. DailyCushion is the perfect orthopedic accessory that can help take the pressure off your back and relieve the pain.
The DailyCushion was designed to help with:
Tailbone pressure and pain
Sciatica pain
Preventing hemorrhoids
Poor posture
Coccyx pain
Preventing unwanted bottom sweats
Stiff back
 How does it work?
When using the DailyCushion the tailbone does not reach a stiff area, but on the premium memory foam which also gives a boost to the spine, restoring the natural posture. Thus not putting pressure at all on the lumbar zone and coccyx.

By using our DailyCushion daily, you help straighten your spine, prevent lumbar pains and also hemorrhoids. This increases your comfort even for prolonged periods of time sitting in front of the computer or for long road trips.
Quality materials
The memory foam inside our DailyCushion is made out of quality cotton that moulds after the shape of your dorsal muscles. The cushion comes with a removable cloth that is soft to the touch and well ventilated. 
Satisfaction guaranteed 
With our 30-day return policy, there is no need for you to worry. All we ask is that you send the items back to us in the original packaging, and make sure the merchandise is in the same condition. If you are not 100% satisfied with your purchase, contact us and we will find the most suitable option. 
Product specifications
Dimensions (EU): 45cm x 39cm x 5cm / 11cm
Dimensions (US): 18in x 15in x 2in / 4in
Materials: Memory Foam Cotton & Mesh Outer Fabric + Non-slip Cloth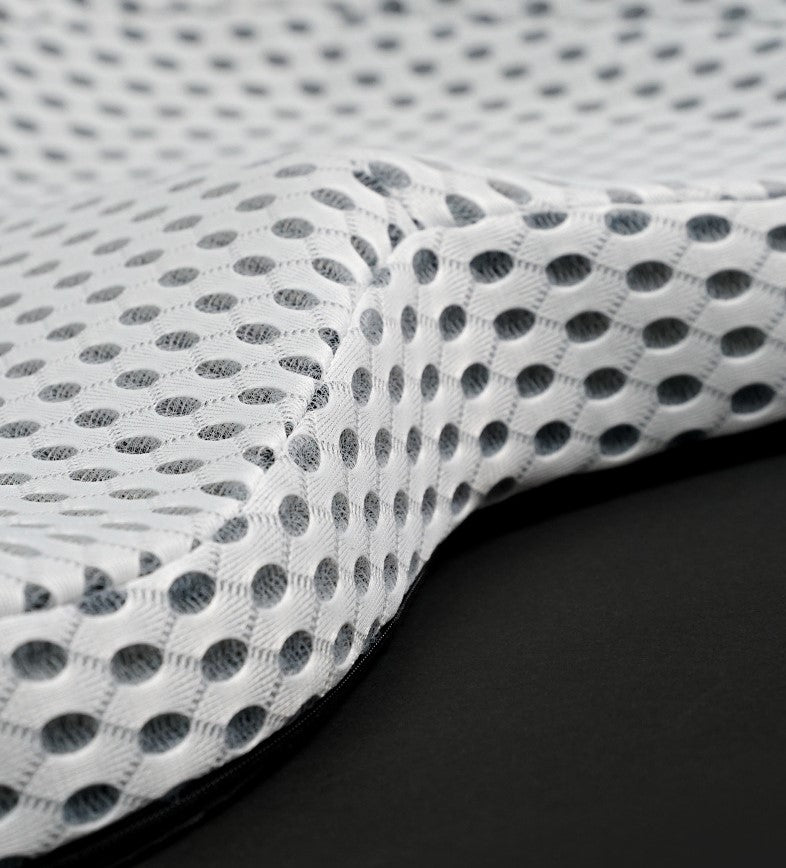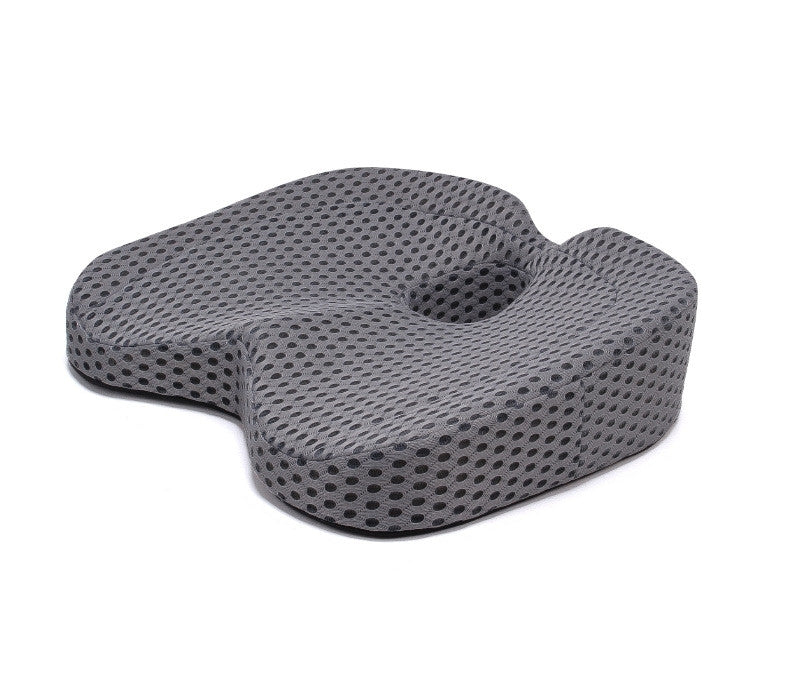 Fair price for a fair cushion. This is by far the best seat pillow I have tried. Soft and comfy. Nothing on Amazon beats this pillow, I have bought a total of 8 so-called orthopedic cushions, all of them hard as a rock. But daily cushion is the best so far, I recommend it.
After years of battling with sciatica pains, I finally came across this pillow. I don't usually let reviews, but for this one, I had to. I don't how, but it is very soft and I fit perfectly in it, feeling no more pain. I don't go anywhere without this pillow!! Thank you very much!!
Friendly staff, fast delivery, great product
I use mine in the car, very helpful
Best purchase
I can't believe how this pillow changed my life !I no longer feel pain on my back!!!